Role - Senior UX Designer
Carma Carpooling
Designing an app that shouldn't be touched
ABOUT CARMA CARPOOLING
Carma Carpooling was founded to drive adoption of ridesharing amongst commuters. I was employed there as a Senior UX Designer from 2012-2015 working on the app platform from their HQ in Cork, Ireland.
---
THE PROBLEM
The business goal was to increase usage of ridesharing in selected areas by an app that would reward drivers and take payment from riders. Trust was a large issue to solve involving verified profiles. But could we design an experience that can be used in a distracted environment where people are getting in and out of cars with all the bustle that comes from the daily commute.
And can we design an experience that can be used by a driver where the consequences of distraction are even more dangerous?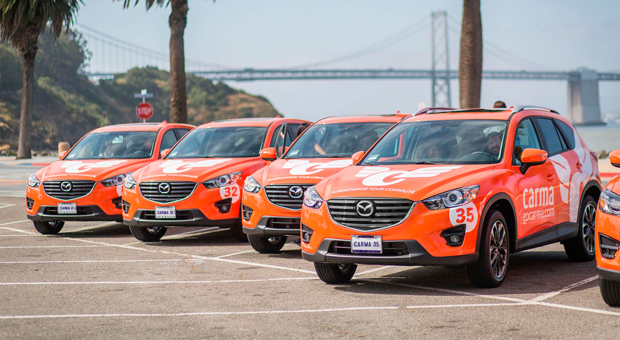 ---
Research happens in the car!
In order to know ridesharing, we had to experience ridesharing so my daily commute of 50km became a user testing session with three users of the app expressing their thoughts. A user test every day for three years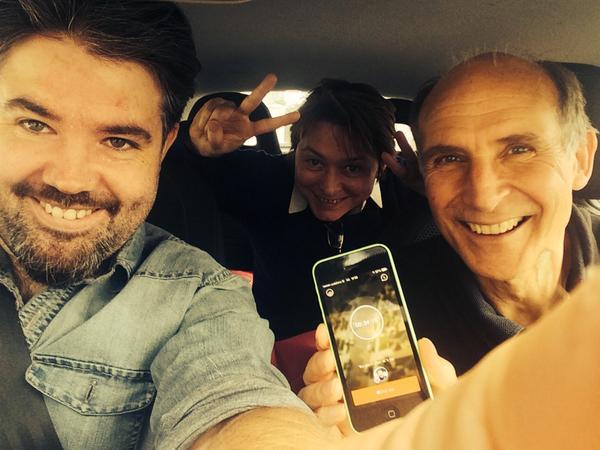 ---
DISCOVERIES
The app process was only a small part of people's daily routine but had serious consequences for them if it failed as they had no lift to or from work.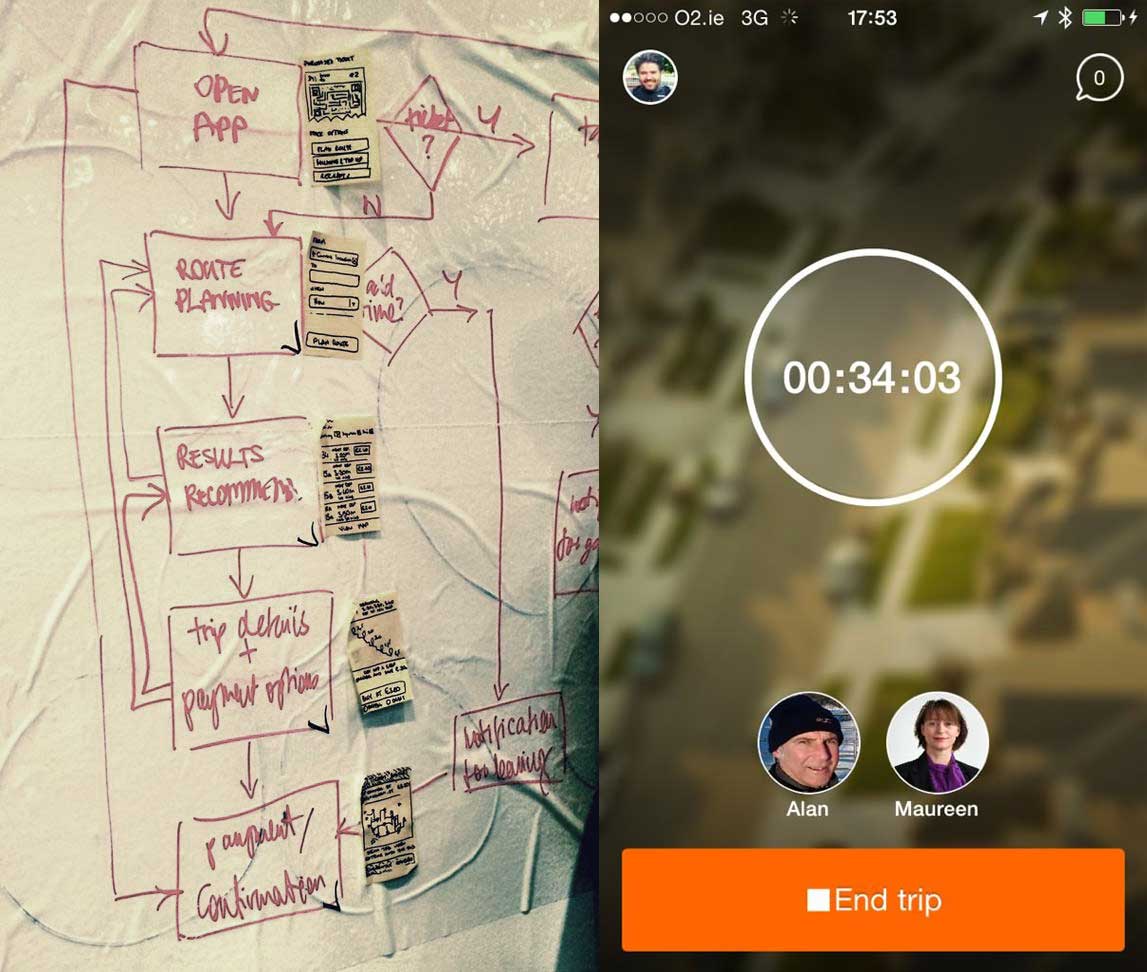 PROTOTYPING
Prototype Designs were created for to test both the driver responses and the rider including paper prototypes to test on a drive home that day.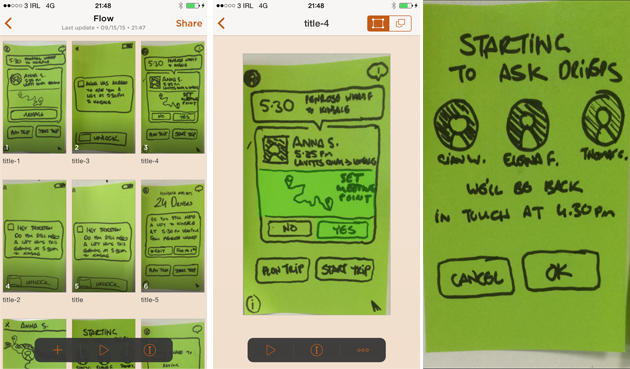 ---
RESULTS AND TAKEAWAYS
Carma Carpooling grew significant ridesharing communities in Ireland, Norway, San Francisco and Austin over a number of years. Generating a ridesharing community allowed some people to take up jobs without private transport as well as reduce a commute down from 6 hours down to 1 hour.